It has been alleged that Brown is speaking to police over the fight, which also left his bodyguard and a female bystander with head injuriesand left five people injured and at least three needing hospital treatment.
Chris Brown and Drake
Pictures of the aftermath of the alleged fight between the rappers – who have both dated Rihanna – at New York's W.i.P club have now surfaced online. One shows the inside of the club strewn with broken glass.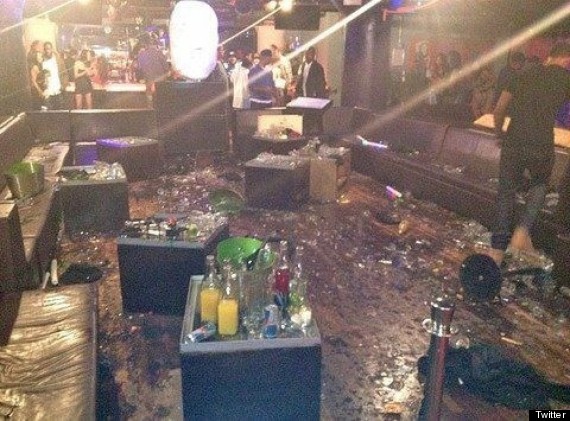 The fight is said to have started after Drake returned a bottle of champagne that Chris Brown had sent over to his rival's table with a note referring to his ex, Rihanna that apparently read: "I'm f****** the love of your life, deal with it'.
The pair then allegedly squared up to each other, fists flew and then "all hell broke loose".
A source told the New York Post: "They were on opposite sides of the room, Drake went over to the middle of the club to talk to someone, then words were exchanged with Chris and his entourage."
The source said someone from Drake's entourage then threw a bottle.
"Once the bottle was thrown, all hell broke loose and there were more bottles thrown,"the source said.
Police are now studying video footage from inside and outside the club and are interviewing witnesses, although no arrests have been made.
A spokesman for Chris Brown released a statement saying the star and his friends were the victims of a "brutal attack".
"Chris and his party are co-operating with New York authorities who are pursuing this incident further," the rapper's rep said.
Yesterday Chris tweeted a photo of himself with a cut chin which he then removed along with tweets he had posted about the incident.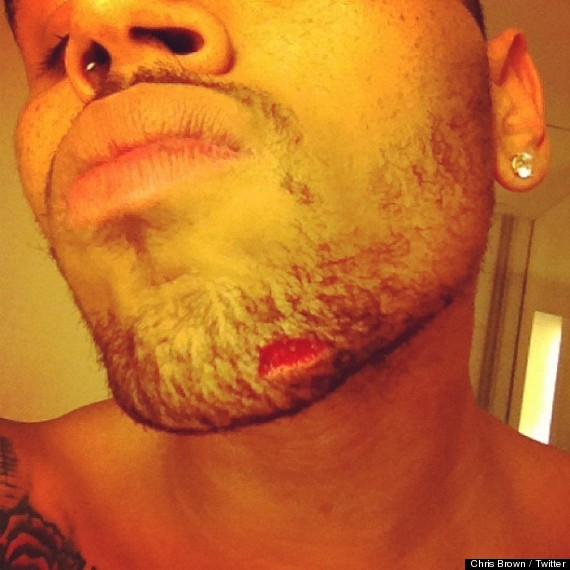 Meanwhile, Drake's people have said that he was leaving the club in New York's SoHo district when the fight began.
In a written statement his reps said: "He did not engage in any activity which resulted in injury to person or damage to property."
The club fight is doing nothing to stop rumours that Rihanna is getting close with Chris Brown again. The pair – who split after he attacked her on the night of the 2009 Grammys – were spotted partying at the same club earlier this week and left within minutes of each other.
http://youtu.be/-zzP29emgpg
Comments
comments